submit your script via our website

Please, follow instructions below to submit your screenplay, in three simple steps.
Screenplays accepted in Greek and/or English language
.
Παρακαλούμε, ακολουθείστε τις οδηγίες παρακάτω, για να υποβάλετε το σενάριό σας, σε τρία απλά βήματα.
Σενάρια γίνονται δεκτά στην Ελληνική ή/και Αγγλική γλώσσα.

Screenplay Categories:
Fiction Feature (70-150 pages) and Short Fiction (1-20 pages)
P
lease, click here to read the submission

terms, conditions and guidelines

first;
by paying the submission fees you accept these.
Submit your film in three simple steps:
1. Click here to download and complete the submission form
2. Please pay the submission fee

3.
Please, send
the submission material online as following:
a) via email:
your screenplay in word .doc file or .pdf file

the submission form and any other text (treatment etc) in word .doc file

the signed and scanned submission form in pdf or jpg file

photos in .jpg file

any other digital material (i.e. websites, blogs etc)
Email
:
script
submissions
[at]
londongreekfilmfestival
.
com
*please replace [at] with @ symbol to send email
[please DON'T send hard copy of your screenplay; we will not accept it] [παρακαλούμε ΜΗΝ στείλετε τυπωμένο το σενάριό σας, γιατί δεν θα γίνει δεκτό]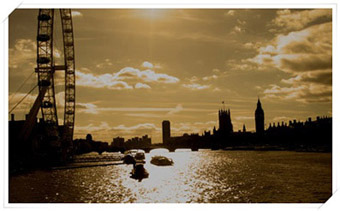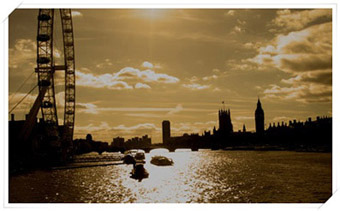 submit your film via our website > Click Here

or

--------------------------------------- Deadlines: Early deadline 1: 30 August 2018 Submission fees via our website: £27 [feature fiction films, documentaries, fiction feature scripts] £20 [short fiction films, experimental films, video art, music videos, animation, short scripts] Early deadline 2: 30 September 2018 Submission fees via our website: £28 [feature fiction films, documentaries, fiction feature scripts] £21 [short fiction films, experimental films, video art, music videos, animation, short scripts] Early deadline 3: 30 October 2018 Submission fees via our website: £29 [feature fiction films, documentaries, fiction feature scripts] £22 [short fiction films, experimental films, video art, music videos, animation, short scripts] Early deadline 4: 30 November 2018 Submission fees via our website: £30 [feature fiction films, documentaries, fiction feature scripts] £23 [short fiction films, experimental films, video art, music videos, animation, short scripts] Regular deadline: 15 January 2019 Submission fees via our website: £33 [feature fiction films, documentaries, fiction feature scripts] £26 [short fiction films, experimental films, video art, music videos, animation, short scripts] Late deadline: 15 February 2019 Submission fees via our website: £36 [feature fiction films, documentaries, fiction feature scripts] £29 [short fiction films, experimental films, video art, music videos, animation, short scripts] Very late deadline: 15 March 2019 Submission fees via our website: £39 [feature fiction films, documentaries, fiction feature scripts] £32 [short fiction films, experimental films, video art, music videos, animation, short scripts] --------------------------------------- Films and Screenplays accepted from: Greek Origin Individuals and Production Companies from all over the world, with no specific subject in their work (Greek Diaspora & Greek-Cypriots included), or International Individuals and Production Companies from all over the world, with film or screenplay related to Greece (e.g. subject, myths, history, locations or filming in Greece). Kind of films: fiction feature films [μεγάλου μήκους μυθοπλασίας] short fiction films [μικρού μήκους μυθοπλασίας] - under 20' documentaries [ντοκιμαντέρ] experimental films [πειραματικές ταινίες] - under 10' video art [ταινίες βιντεοτέχνης] - under 10' music video - under 10' animation ** English subtitles required for non English films Kind of screenplays [script competition only - διαγωνιστικό σεναρίου μόνο]: fiction feature (70-150 pages) [σενάρια για ταινίες μυθοπλασίας μεγάλου μήκους] short fiction (1-20 pages) [σενάρια για ταινίες μυθοπλασίας μικρού μήκους] ** Screenplays accepted in English or Greek. Τα σενάρια γίνονται δεκτά στα Αγγλικά ή τα Ελληνικά. ------------- Film and script submission guide lines, terms and conditions